Background

Undergoing mass restoration, the palace will reopen as a grand state-of-the-art museum to represent Kuwait's national history.

The iconic palace, spanning two stories and 32,000 square metres will detail the palace's original character while incorporating contemporary additions and meeting the highest international construction standards.
The project objective
To recreate and manufacture two very different types of Palace Lever Handles.

We were provided with a hand-drawn dimensions image and two 1960's photographs, showing an ornate Lever Handle, which was to be recreated.

We also had an original Al Salam Palace Art Deco style Lever and backplate provided and were commissioned to recreate and manufacture the backplate, assembling with our own project ready 7001 Lever.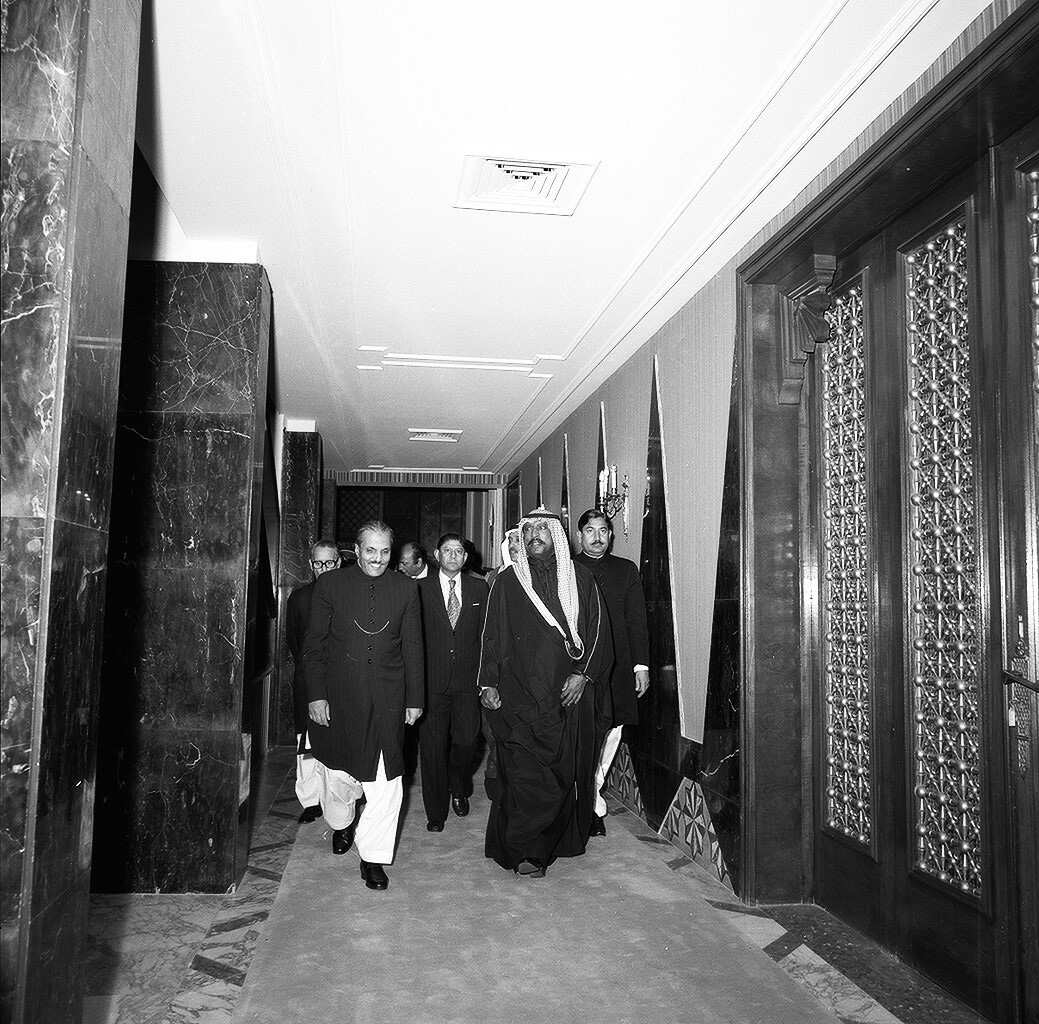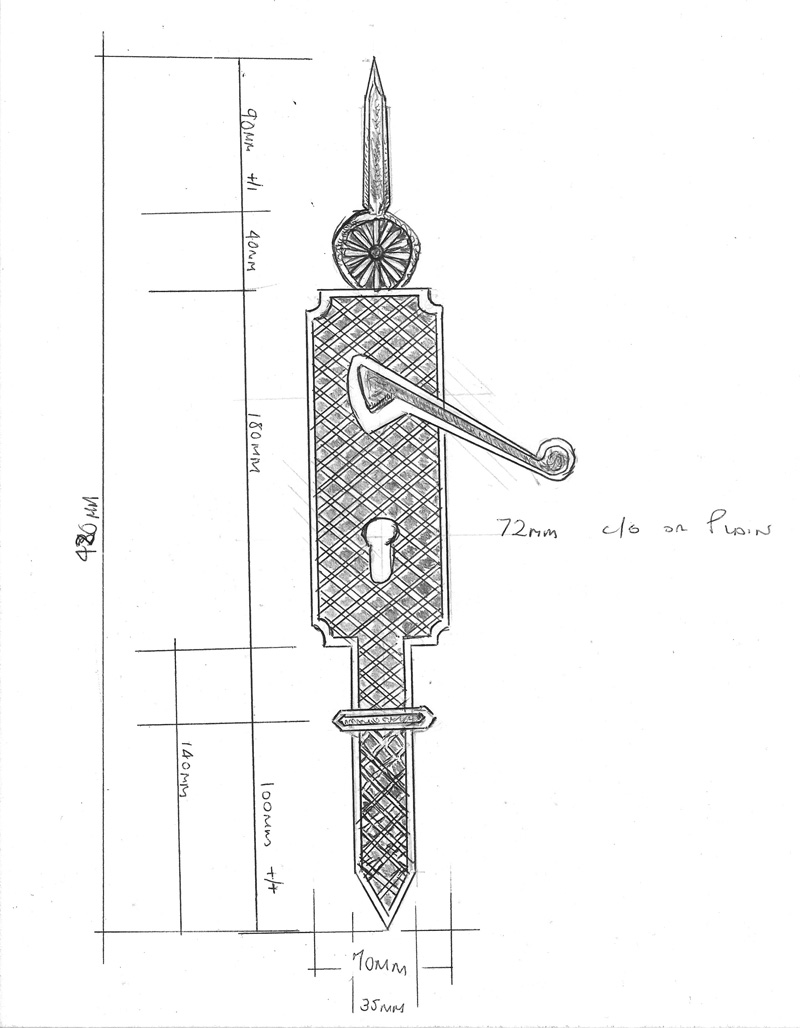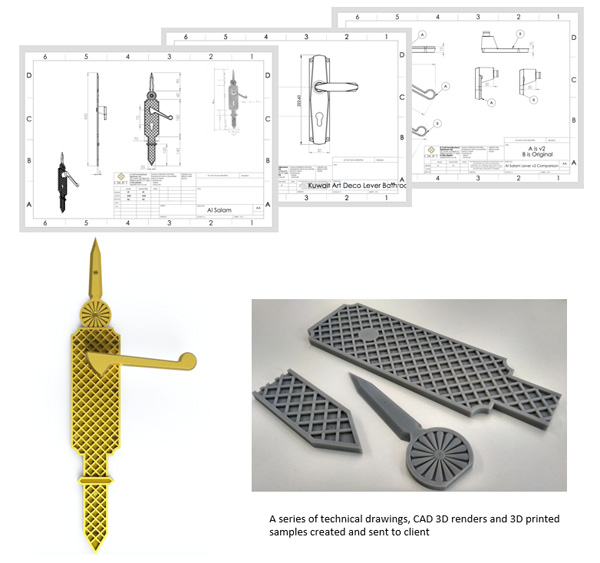 Project Schedule managed by Croft
Once initial approval was gained, our in-house projects team which includes our Production Manager, Product Designer, CAD Designer, Quality Manager, Head Engineer and CNC Supervisor, set to work laying out the project schedule.

The Croft Design team created CAD designs for both levers, providing technical drawings and 3D prints for client approval. Throughout the project, we remained in contact with our client, providing status updates, news and photos from the factory.

"We are fully versed in bespoke projects and our in-house projects team meet daily for progress talks and to ensure everything is on schedule. This way we are in the best position to identify and address any issues well ahead of time" Nick Clifford, Production Director.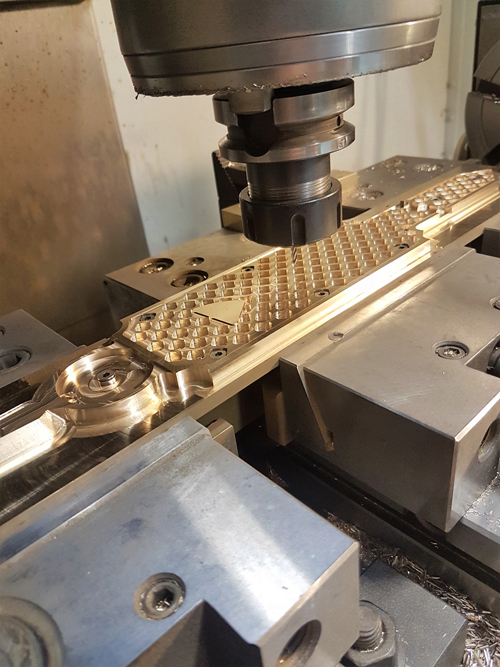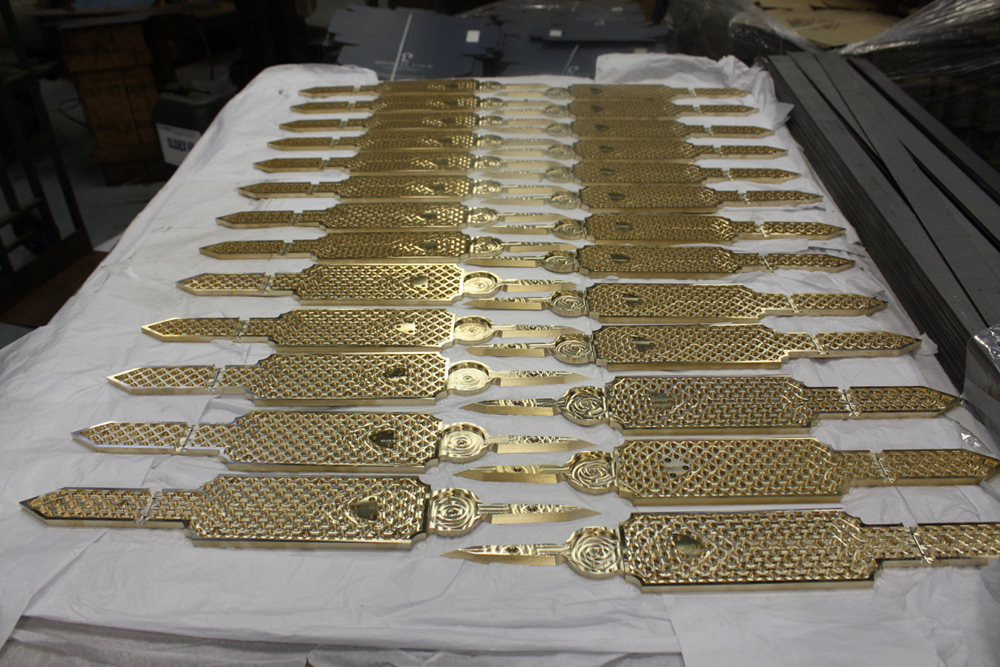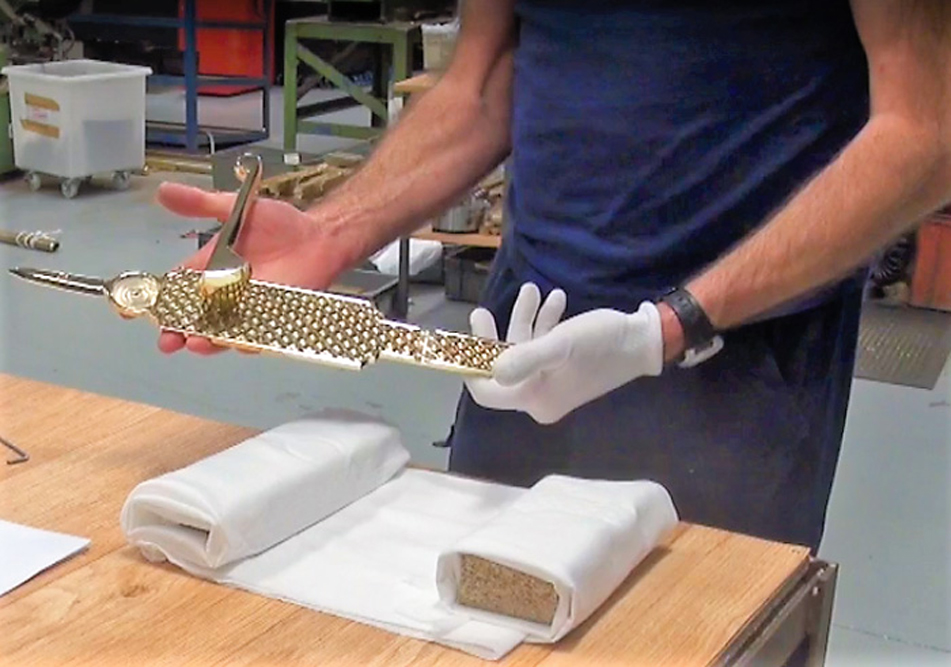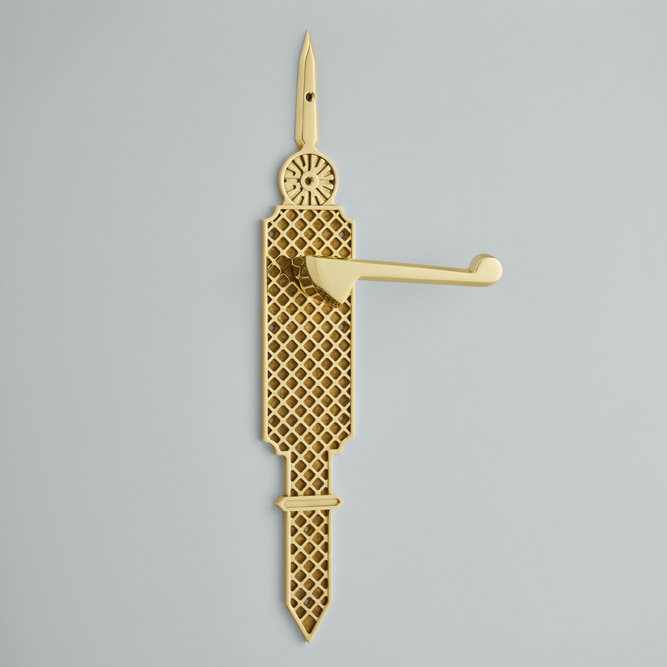 Feasibility and Development Stages
The Croft team made a number of design and manufacturing recommendations to ensure that the hardware was fit for purpose, sufficient and workable. This ensured the highest level of product quality, not just aesthetically to meet the brief but for strength and durability on the door.

Our Product Designer and Production Engineer worked to understand the full production process involved. Then analysed machine and material capabilities and identified potential obstacles or time constraints which could impact on any part of the manufacturing, assembly or finishing stages of the project.
Manufacturing Stage
Master patterns were then made at this stage for both the Decorative Lever and Art Deco backplates. These were then used to produce the raw castings, which were then subsequently handcrafted in our factory by our skilled team.

Programmed in CAD and using the latest CAM software, the Decorative backplate was manufactured using state of the art CNC machinery in our new 3000sq ft machine shop.

The addition of our nightshift three years ago, ensures we have the capabilities to manufacturer not just the quality hardware you'd expect from Croft, but also the high quantities required for many of our bespoke projects.
Hand finishing, polishing and assembly
Our manufacturing processes include modern methods and state of the art machinery, however Croft understand that our skilled and experienced factory workforce remain the vital ingredient for our projects.

Our carefully planned schedule allowed for additional time and resource for the polishing and finishes stages, ensuring that the intricate pattern on the Decorative backplate would receive additional care and attention during polishing and finishing stages.

Each item was hand finished, polished, cleaned, assembled and then quality checked, before leaving the factory.
Client Testimonial
The brassware had to be the best the UK could offer, I therefore chose Croft.

The 30 sets of special "Al Salam Handles" that rose from the ashes of the palace from the old photograph to stunning pieces of Architectural hardware are testimony to the staff of Croft.

Neil Aspinshaw Dip GAI

Director, Turentek (A.I) Ltd