Back to news
Croft Introduce Three Brand-new Textured Collections
11th May 2021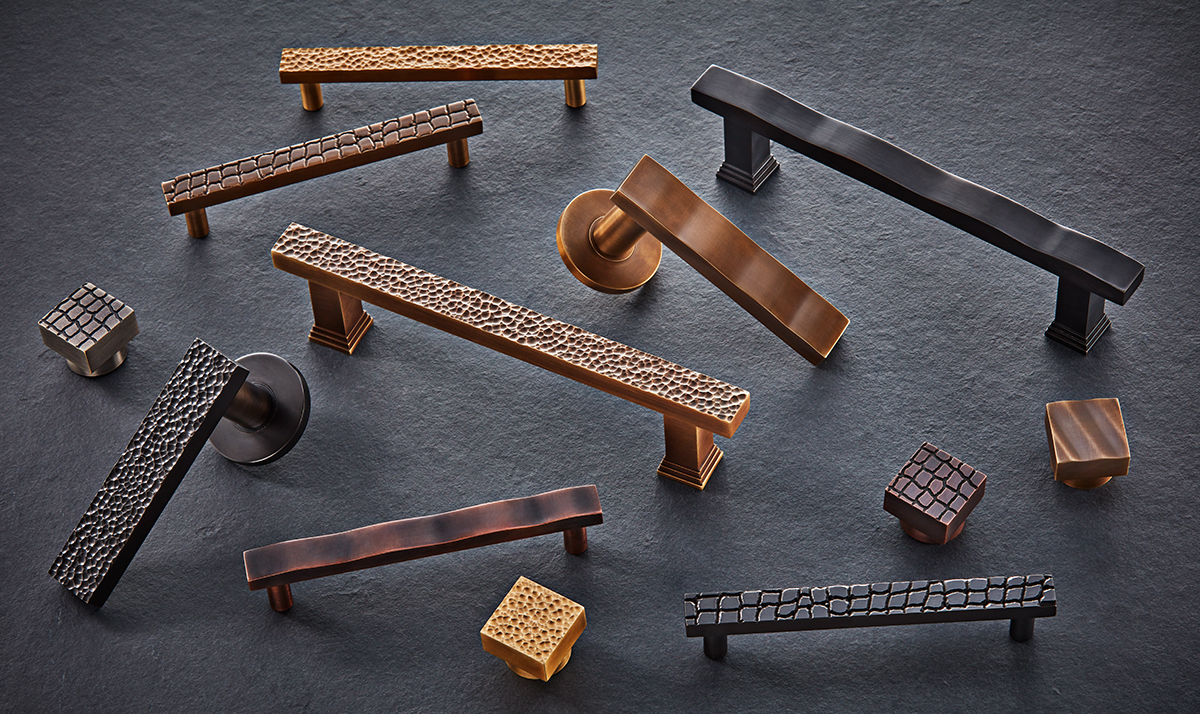 Croft are pleased to announce the launch of three brand-new textured collections.
The three, nature inspired collections, Lunar, Wave and Croc, are each available in six of Croft's carefully selected finishes.
"The new collections are interesting and unique in their own ways and all three have truly eye-catching features" says Paul Clifford, Commercial Director at Croft.
"The Wave texture has a smooth finish and feels sleek in the palm of your hand. Its subtle curves are prominent enough to catch the light at various points, making the products' even more intriguing.
The tactile Croc texture has deep grooves outlining each scale on the products' exterior, providing the perfect platform for the hardware to stand out when hit by the light. The Lunar collection speaks for itself, boasting varying sized craters reminiscent of those on the surface of the moon.
All three textured collections are created using a combination of modern manufacturing techniques and traditional, hand-crafted methods, meaning each individual product is truly unique, and guaranteed to be the focal point of any door."
The collection includes door levers, pull handles, cabinet handles and knobs.