Back to news
The Mineral Collection
22nd October 2021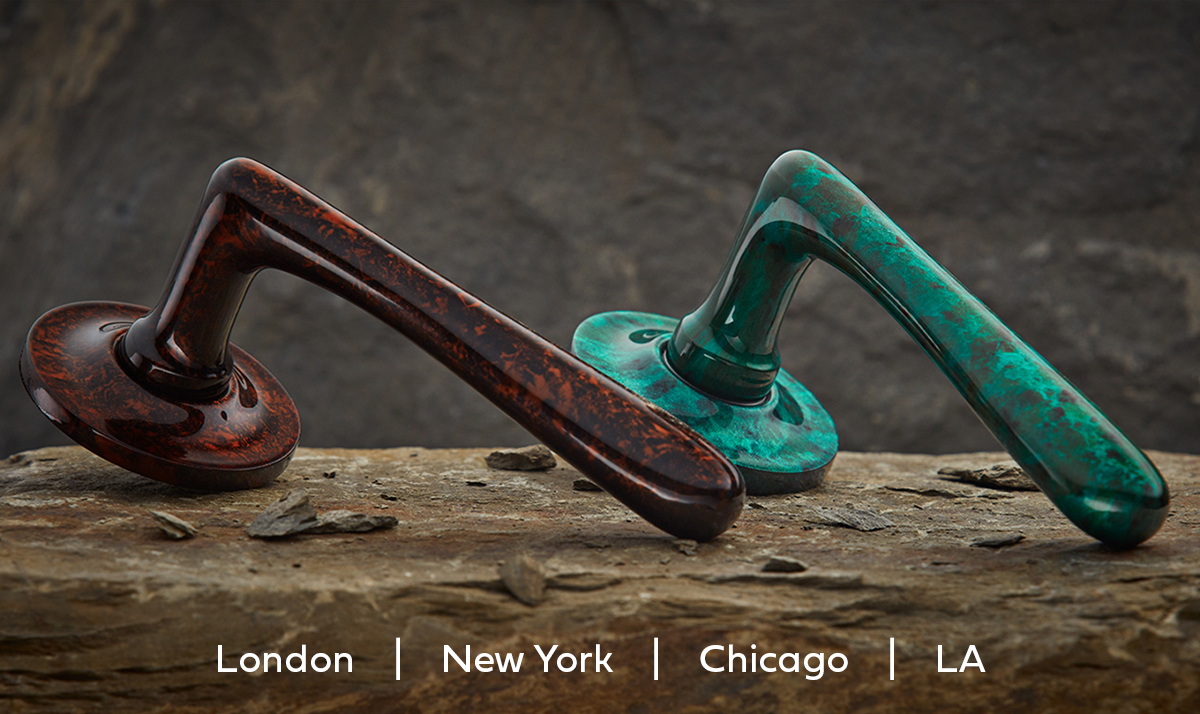 The Mineral Collection by Croft is a one-of-a-kind, limited-edition range for those looking to seamlessly transform and add character to any space.
As its name suggests, the overall design concept of the collection is based on natural occurring minerals. The Mineral collections look of purity and intrigue suggests it is a naturally formed product, celebrating the relationship between nature and craftsmanship.
Meticulously hand-crafted using a pattern bonding process, the collection is comprised of Croft's Elegance door handle with a covered rose, bathroom turn, cabinet knob and handle and an appliance pull.
Available in a matt or gloss finish and two striking colours, Tigers Eye and Jade, each product has its own individual, colour-bearing veins giving a uniqueness to every item.
A step away from their usual product range, the Mineral Collection was created by Croft, a British manufacturer based in the heart of England.

The Mineral Collection is available to view at our exclusive showroom partners in London, New York, Chicago and LA.