Back to news
Visit us at Clerkenwell 2023 With Portaire
19th May 2023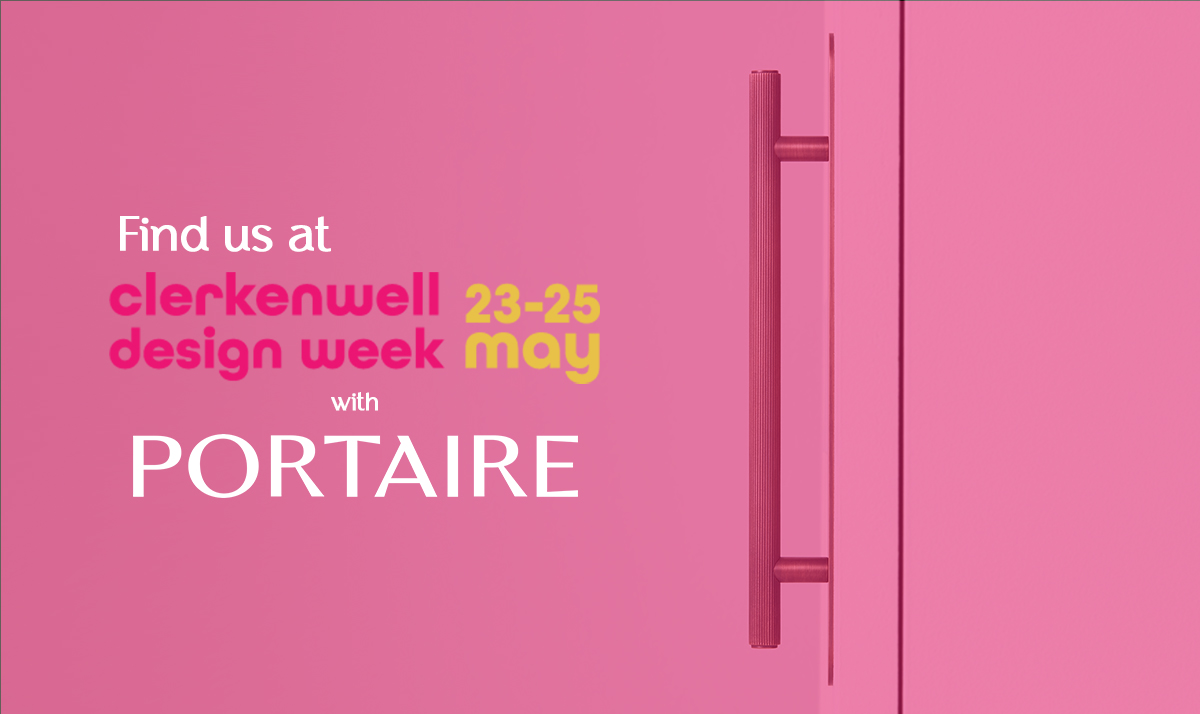 Portaire is taking over B&H Studios during Clerkenwell Design Week to create a truly unique experience called The Making Space. A sensory journey, The Making Space will showcase some of the leading interior brands across the UK and EU.

Showcasing a selection of best-sellers, timeless classics and contemporary designs, the Croft portfolio will be displayed at The Making Space, both in the gallery area, as well as in the mood boarding station.

The mood boarding station will give designers the opportunity to build mood boards for current and future projects, an immersive experience into how the Portaire platform works.
Clerkenwell Design Week celebrates London's creative hub with more than 130 resident showrooms, over 200 exhibitors and 10 design destinations.
Portaire will be located at: Bourne & Hollingsworth, 42 Northampton Rd, London EC1R 0HU

Click here to register for your free badge