Back to news
Croft Launch 4 New Door Levers
8th October 2023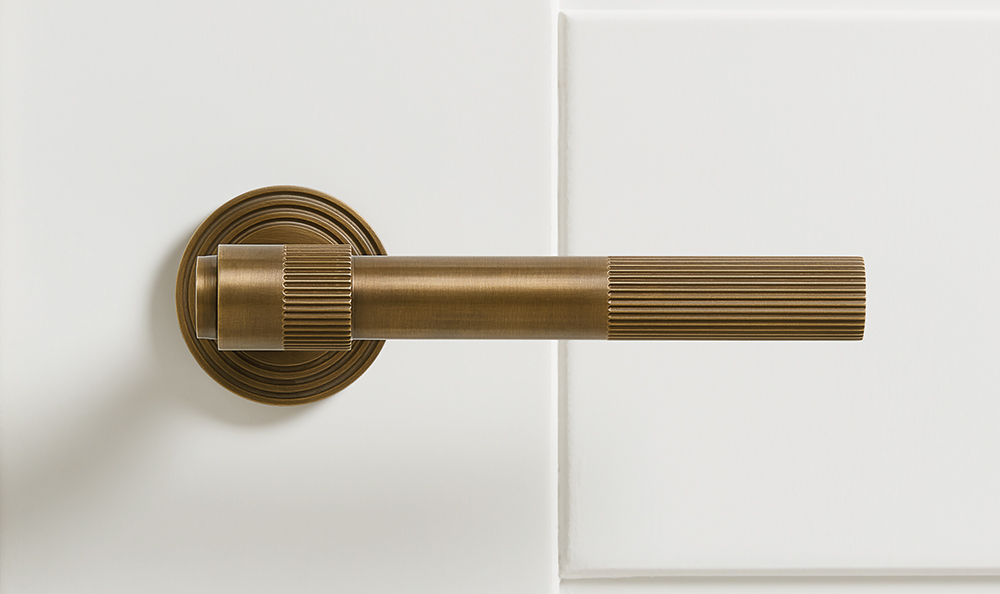 Croft are delighted to announce the launch of four brand-new lever handles.
Designed with the finest, elegant detailing and manufactured using both traditional craftsmanship and engineering expertise, the levers have been created with equal measures of durability, practicality, and a luxury aesthetic.
The Kensington, Mayfair, Putney, and Chelsea levers represent style, sophistication, and class. Designed to complement both classic and contemporary interior stylings, the levers are available in over 25 signature finishes and patinas.
The smooth edges of the Kensington lever represent sophistication and complement both traditional and modern stylings.
Intricately crafted, effortlessly chic. The exquisite detailing and sleek polishing of the Mayfair lever combine to create this statement lever.
Reminiscent of rope, the accentuated collar of the Putney lever marries with the fine finishing to create a show-stopping statement.
Where precision, style, and functionality combine. Labyrinthine knurling accentuates the precise edges and sleek form of the Chelsea lever.
Available on a variety of rose options, including two brand new designs.