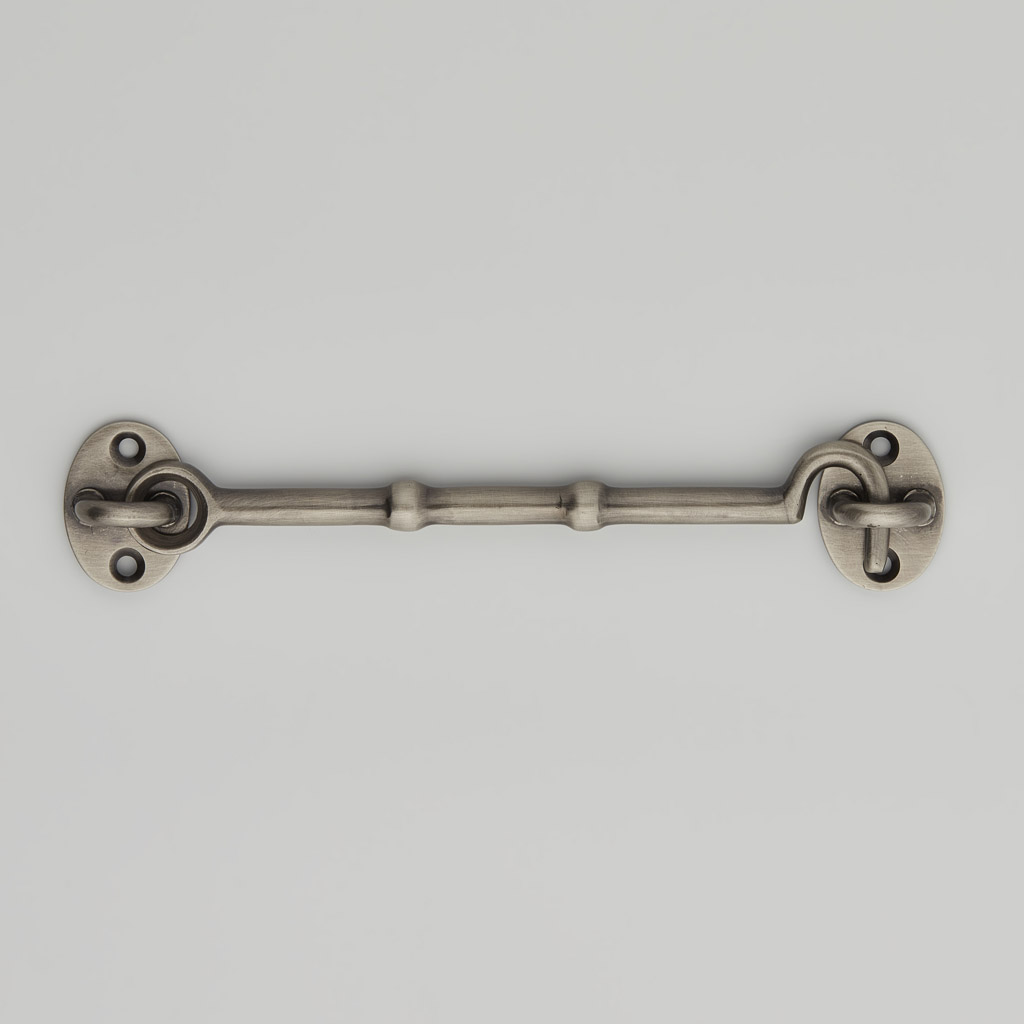 1785
Cabin Hook
Our stylish cabin hook provides many practical uses around the home, securing doors and cabinets. Also available, our Heavy Duty 1950.
Please note the image shows this product in real bronze, cast from a different pattern it creates a more subtle shape to the hook than will be found on our brass based finishes.
Shown here in our Antique Nickel finish.
Production Information
Available in the following sizes: 2" 2 1/2" 3" 4" 6" 8"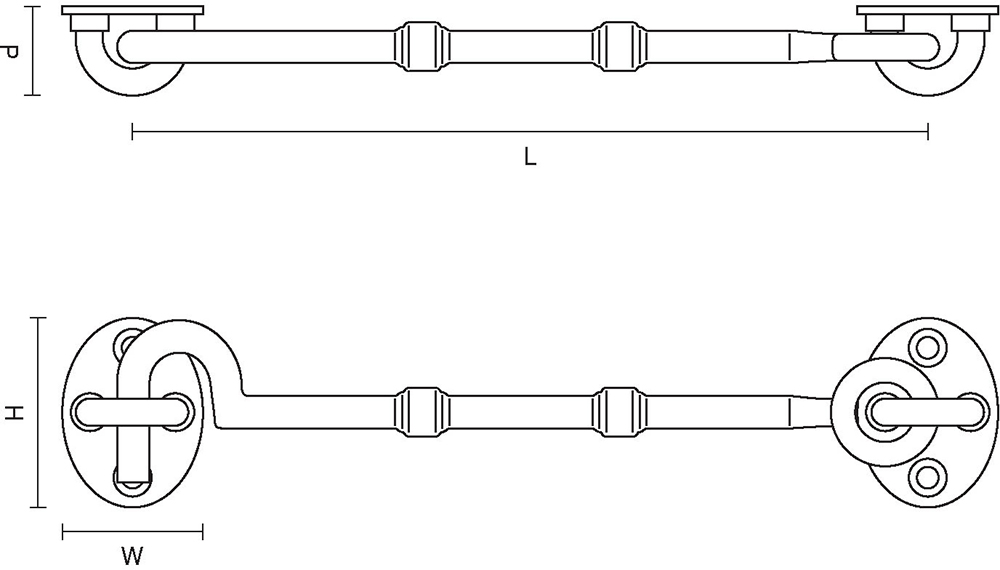 | Sizes | L | W | H | P |
| --- | --- | --- | --- | --- |
| 2 1/2" | 65 | 26 | 34 | 20 |
| 2" | 50 | 26 | 34 | 20 |
| 3" | 75 | 26 | 34 | 20 |
| 4" | 100 | 26 | 34 | 20 |
| 6" | 154 | 26 | 34 | 20 |
| 8" | 212 | 26 | 34 | 20 |