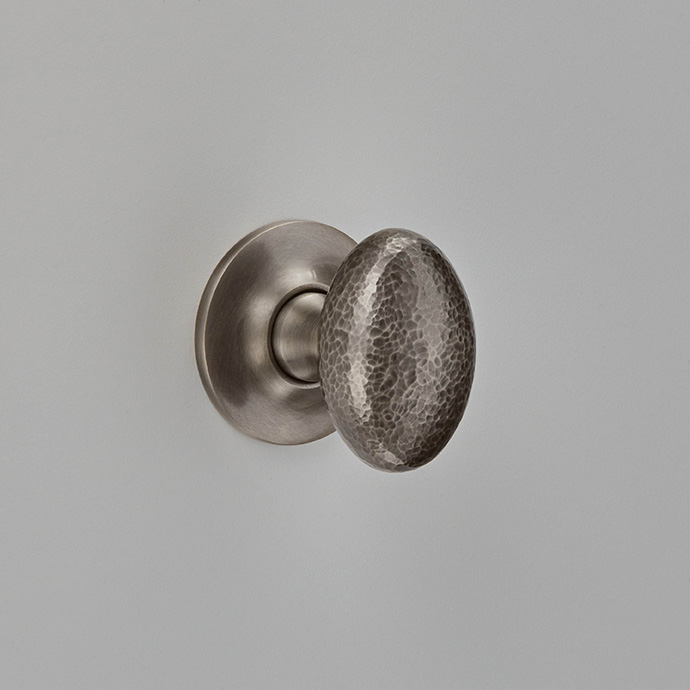 H1754COV57A
Hammered Oval Knob on Plain Covered Rose
From our factory in the heart of England, we meticulously transform each piece of hardware by hand to bring you the Croft 'Hammered Series', available in a wide choice of finishes.
Shown here in our Antique Brass finish.
Production Information
A two part concealed rose, supplied with 3 x Wood Screws per sub rose. Plus 1 x Grub Screw per Knob and Croft Boat Spindle. All imperial dimensions are rounded to the nearest 1/8".