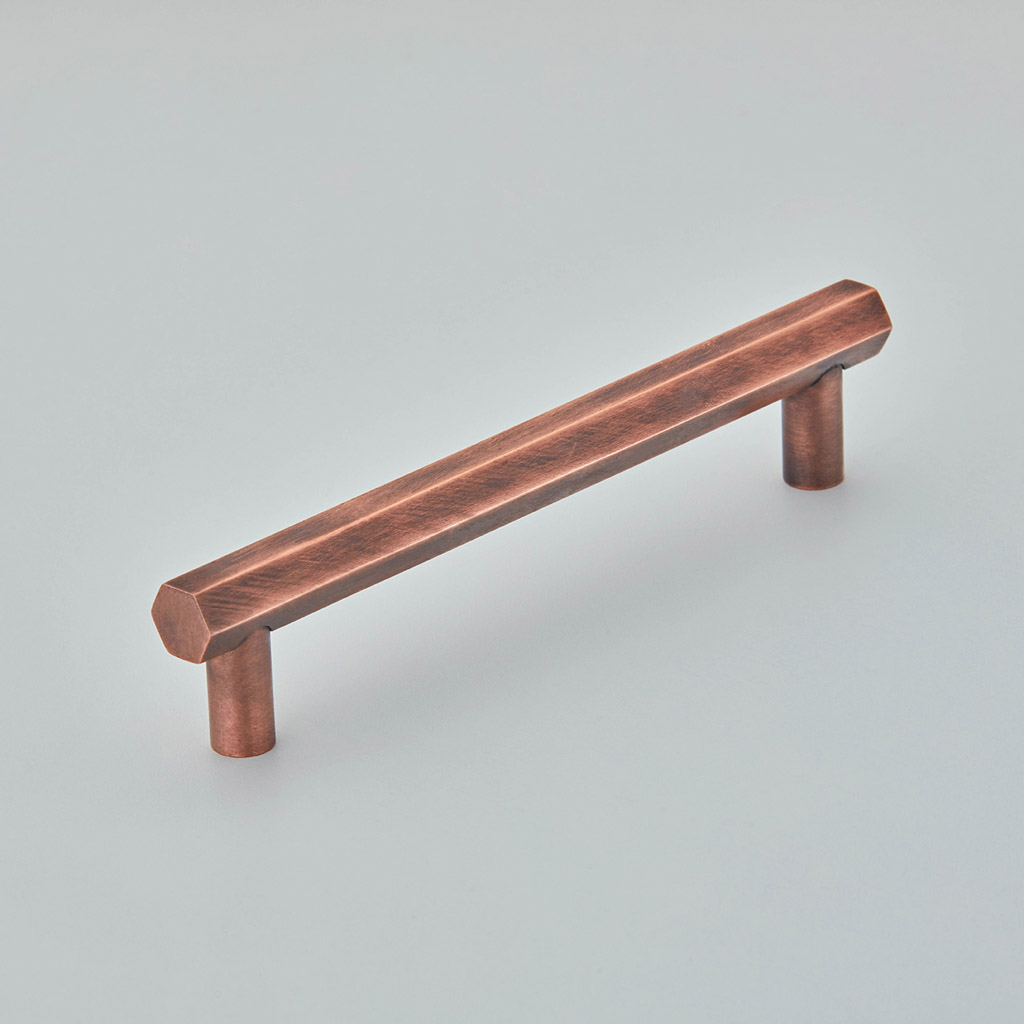 194 / 194A
Hex Cabinet Handle
Our Hex Cabinet Handle, available in a selection of sizes.
Works beautifully with the 173 Hex Cabinet Knob.
Shown here in our Autumn Bronze finish.
Production Information
Our 194 is available 128, 160, 192, 224, or 256mm c/c, all 12mm dia and supplied with M4 fixing bolts.
Or move up a bar size to our 16mm dia 194A. Available in 192, 224, or 256mm c/c and supplied with M6 fixing bolts.
See product code 187 for our hex appliance pulls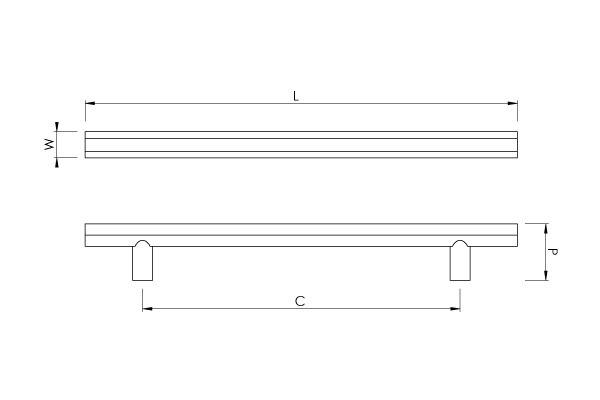 | Sizes | L | W | P | C | Bolt Centres |
| --- | --- | --- | --- | --- | --- |
| 194-128 | 152 | 14 | 30 | | 128mm |
| 194-160 | 220 | 14 | 30 | | 160mm |
| 194-192 | 252 | 14 | 30 | | 192mm |
| 194-224 | 284 | 14 | 30 | | 224mm |
| 194-256 | 316 | 14 | 30 | | 256mm |
| 194A-192 | 254 | 18 | 40 | | 194mm |
| 194A-224 | 305 | 18 | 40 | | 224mm |
| 194A-256 | 356 | 18 | 40 | | 256mm |