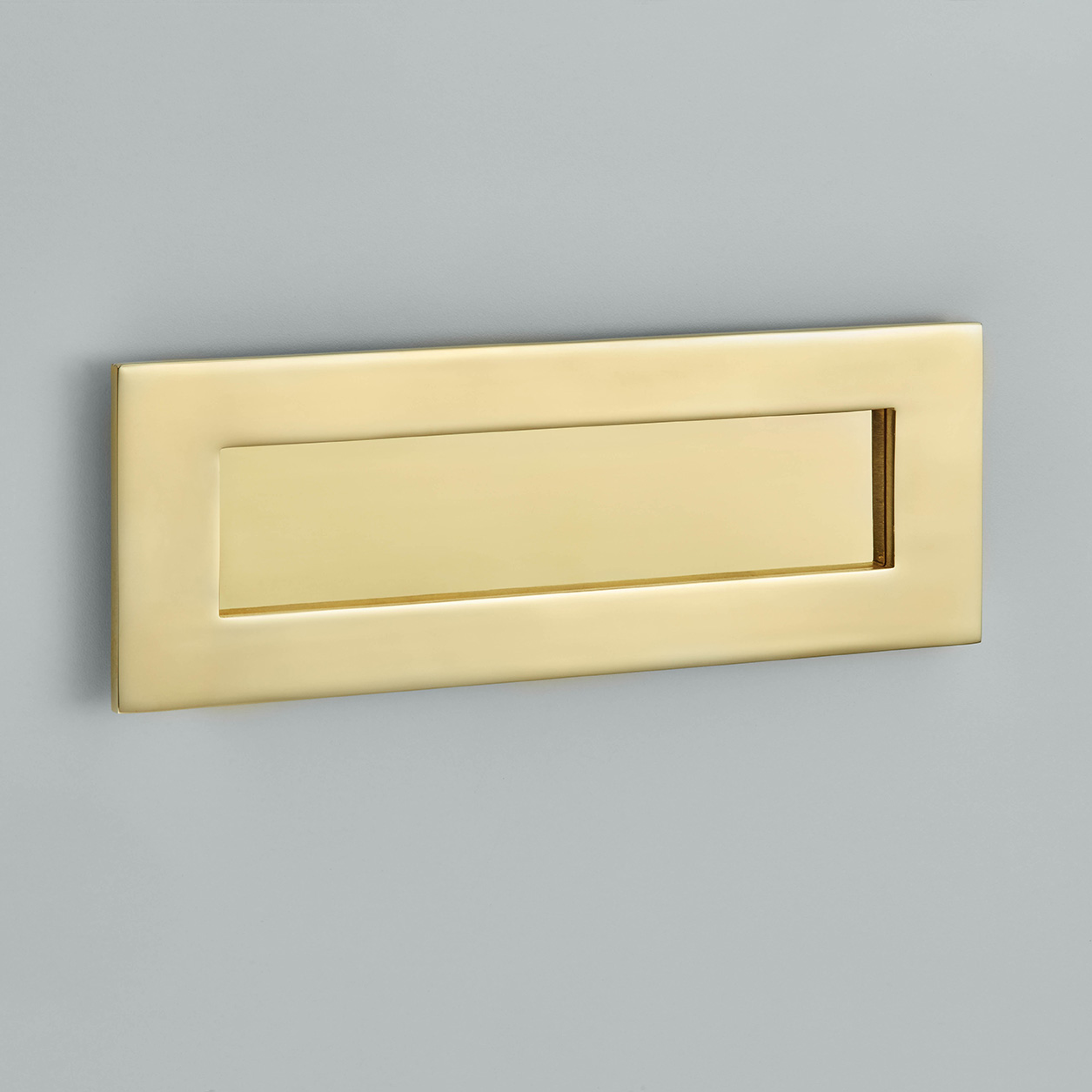 1635
Letter Plate
Our popular solid brass letter plate is available in eight size options as standard and is part of our full range of front door fittings.
Shown here in our Polished Brass Unlacquered finish.
Production Information
Supplied with fixings to suit up to 57mm thick doors as standard. M6 x 80mm bolts, washers, and dome caps in matching finish.
Available in the following sizes, with our Letter Tidies available to neatly cover the aperture and fixings.
(Recommended Letter Tidy size shown in brackets)
8" x 2 3/4" (11" x 3")
10" x 3" (11" x 3")
10" x 4" (11" x 3")
12" x 3" (12" x 4")
12" x 4 1/4" (12" x 4")
13" x 3" (12" x 4")
14" x 4 1/2" (14" x 4")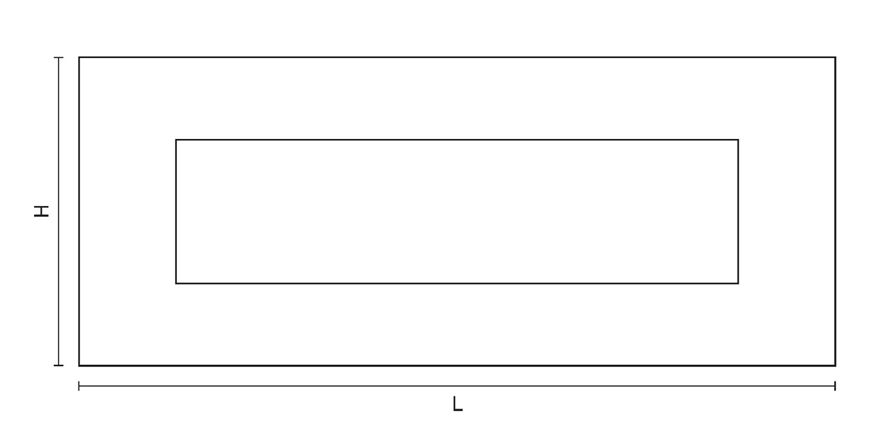 | Sizes | L | H | Bolt Centres | Aperture |
| --- | --- | --- | --- | --- |
| 10 x 3" | 250mm | 76mm | 227mm | 190 x 41mm |
| 10 x 4" | 254mm | 102mm | 222mm | 187 x 47mm |
| 12 x 3" | 305mm | 76mm | 262mm | 218 x 44mm |
| 12 x 4.1/4" | 305mm | 108mm | 269mm | 238 x 53mm |
| 13 x 3" | 330mm | 76mm | 296mm | 258 x 45mm |
| 14 x 4.1/2" | 355mm | 112mm | 316mm | 270 x 51mm |
| 8" x 2 3/4" | 203mm | 70mm | 185mm | 153 x 39mm |