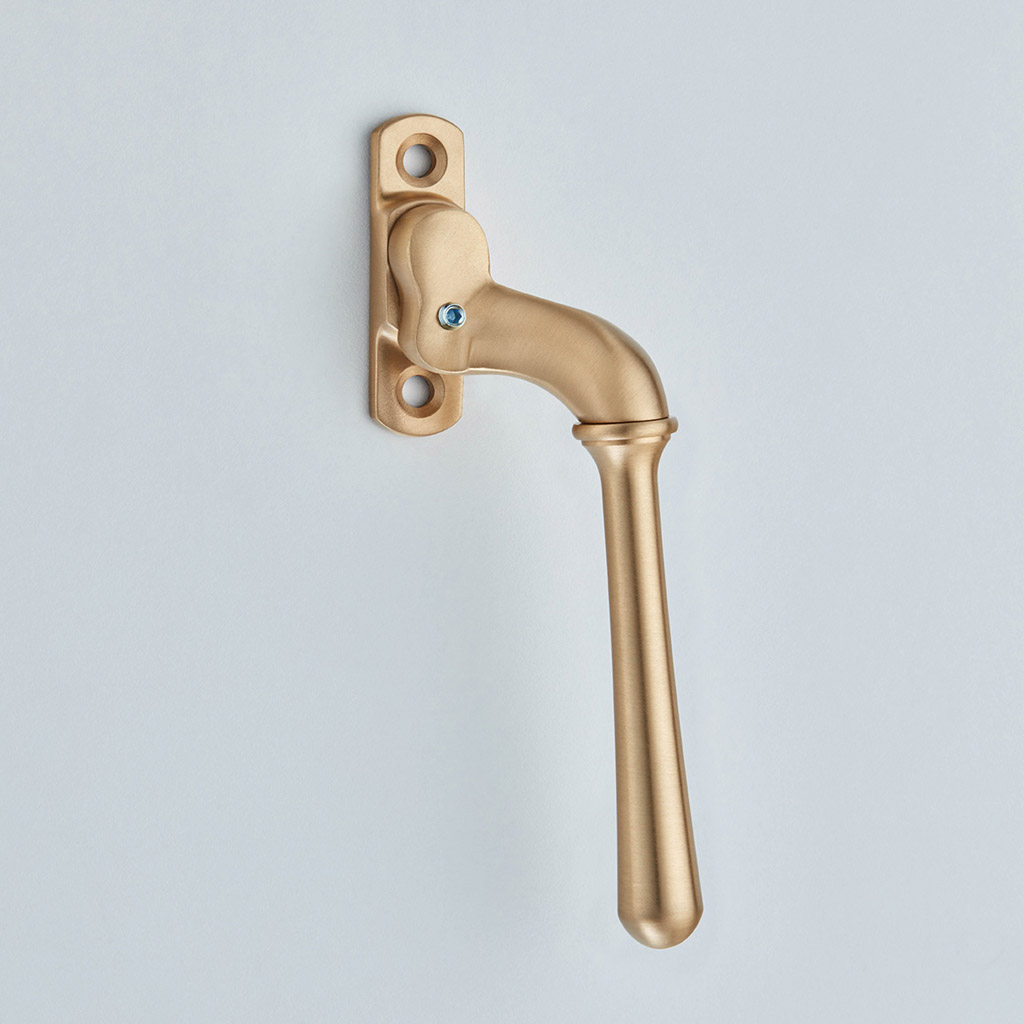 1796L
Lockable Bulb End Window Espagnolette Handle – Narrow Style
Part of our full range of window fittings, our espagnolette handles add an extra touch of elegant character to your windows.
Shown here in our Satin Brass finish.
Production Information
Please note this product is handed.
Supplied with a 40mm long spindle as standard.
Also available: 1796 Non Locking version.