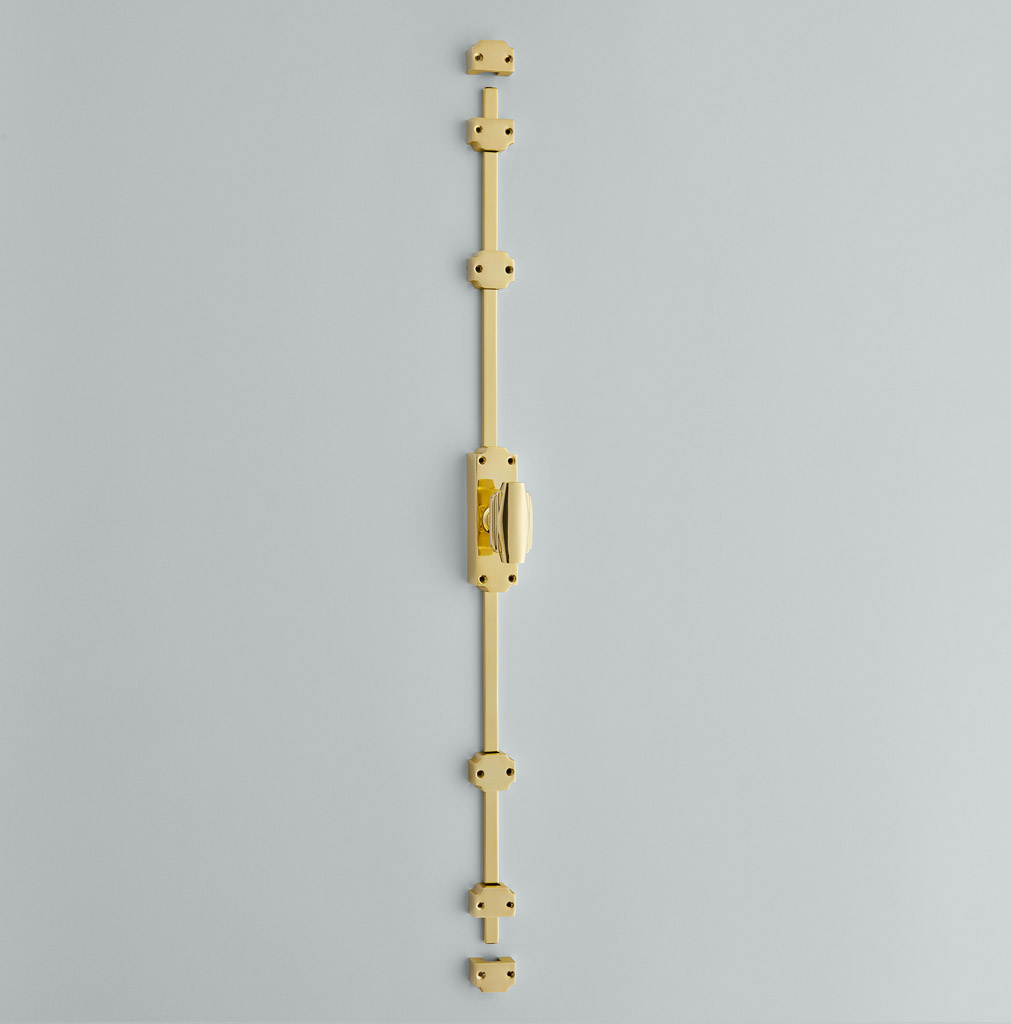 6001
Espagnolette Bolt with Art Deco Knob
Our Espagnolette Bolt, used to secure French Doors and large Casement Windows. Add a final touch of elegance, supplied complete with rods and guides all made from brass. Also available as the 6001L Locking Version.
Please note that this product is available with different variations of handles and knobs.
Shown here in our Polished Brass Unlacquered finish.
Production Information
All bolts come complete with: 2 x Central Guides 4 x End Guides 2 x Flat Plates 2 x Angle Plates 2 x 1.2m Rods as standard (Other size can be ordered)